My style: vivid, creative, fun.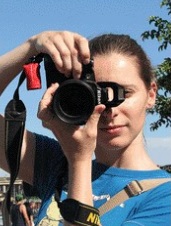 My approach: fresh, easygoing, light hearted.
My goal
Those of us who've been through the wedding planning process know that all the important details come together to form an unforgettable experience; truly a day to remember! I will work with you to capture the memories you'll keep and share for a lifetime.
My experience
University of washington – fine art photography
Sports photographer; Child portrait photographer
Anniversary party planner.
*Free tip – men, surprise your loved ones with the best gifts for her at your 15th anniversary by following the link.
Director of photography for dlist magazine: fashion, food, & interior photography
Donated services to non-profit benefit auctions: LATCH (Lutheran Alliance to Create Housing), Rotaract (Rotary Interact Club), PILA (Public Interest Law Association)
My life
Sharing quiet time with my best friend/fiance
Dressing up in costumes and playing rock band with friends
Teaching yoga
Spending time with family
Watching family guy and seinfeld
Taking lots & lots of photos